Congratulations to the Helping Hands Foundation!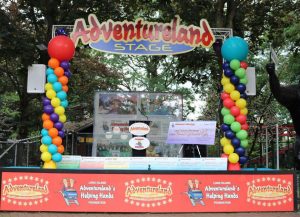 On Friday, September 9th Clear View Building Services attended Adventureland Long Island's 5th Annual Helping Hands Foundation VIP night. CVBS was a proud sponsor of the event – along with a handful of our vendors.
Adventureland Amusement Park hosts an annual VIP night in support of the Vivian and Tony Gentile Scholarship fund. Over the last five years, the fundraiser helped raise money for the Long Island Community! The VIP night is full of unlimited rides, unlimited food, and unlimited fun all in support of Long Island.
Clear View Building Services appreciates all the wonderful contributions to the foundation!