Your Partner for Reliable Commercial Facility Maintenance 
For facility managers and owners, the state of their buildings and well-being of their occupants are frequently top of mind. From general repair, to urgent work requests, Clear View Building Services (CVBS) offers a full package of facility maintenance services to allow building managers to rest easy.
We provide reliable 24/7 service for all of your facility repair needs. First thing in the morning or while you are home in the evening, CVBS is prepared to complete your maintenance repairs.
Even better? CVBS crews are fully vetted before ever entering your building and report to an area supervisor when the job is complete.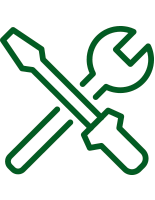 Whether your needs are large or small, partner with CVBS to receive the following services:
Carpentry
Painting
HVAC
Electrical
Plumbing
Pressure Washing
General Repair
Concrete/Blacktop
Flooring
Roofing
Glazing
Millwork
Additional services upon request

Additional Value-added Services
Backflow Inspections & Repair
Door Services & Repairs
Drapery & Blinds
Event Preparation/Rental
Fence Installation & Repair
Board Ups & Window Tinting
Locksmith Services
Power Washing
Septic Tank
Trash Services
Relocation Services
Window Cleaning
Irrigation
Landscaping