CVBS Adds Another Vehicle to its Fleet!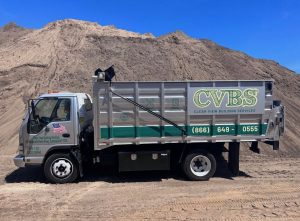 CVBS is excited to announce that we have added another vehicle to our fleet to ensure our clients' needs are met. Our vehicles are used to complete jobs from commercial cleaning to facility management to general contracting.
This is Clear View's first dump truck! One of the most common uses for dump trucks is transporting material. The dump truck's deep bed makes it easy to pick up, store, and move material such as gravel and asphalt. Dump trucks are used for various projects like gardening in commercial spaces or moving things within a jobsite.
CVBS is a multi-faceted service provider, where we specialize in clients with multiple locations and serve commercial operations including office, retail, and more. All of our vehicles have an innovative design to service industry needs.
Our fleet is uplifted with the turn-key solutions including:
GPS with Dual Facing Dash Cams
Safety strobe lighting
Industry leading equipment, tools and supplies.