CVBS Hosts Their Annual Holiday Office Party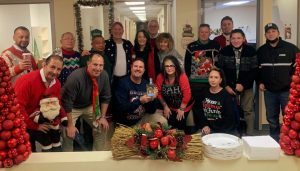 On Friday, December 10th the staff at Clear View Building Services held their annual holiday office party. CVBS takes this time to provide a chance for their employees to get to know their managers and executives away from the pressures of the office.
CVBS would also like to take this time to wish all of their employees and clients a healthy and happy New Year! We are looking forward to a new year filled with plenty of work and opportunities!