CVBS Proud Sponsor of Adelphi University's 21st Annual Presidents Gala
This year, Clear View Building Services was a proud sponsor and supporter of Adelphi University's 21st annual Presidents Gala.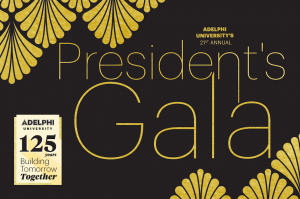 The evening celebrated Adelphi's accomplished honorees and momentous anniversary. The University raised over $290,000 and fostered student success through the President's Student Success Scholarship, the Anita D'Amico '84 Endowment Fund for Cybersecurity and Psychology Research, and the David Machlis Diversity, Equity and Inclusion Fund.
CVBS was proud to participate in such a great event!