CVBS Team – Friday BBQ!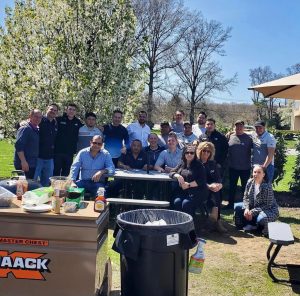 Clear View Building Services believes in the purpose of team-building. This summer, CVBS plans to host multiple Friday-Afternoon BBQ's in hopes to build a stronger unit of employees.
Team building has many benefits for businesses. It improves productivity, increases employee motivation, encourages collaboration and builds trust and respect among employees.
CVBS is grateful to have such a great team of employees!