Hilti Construction Robot JAIBOT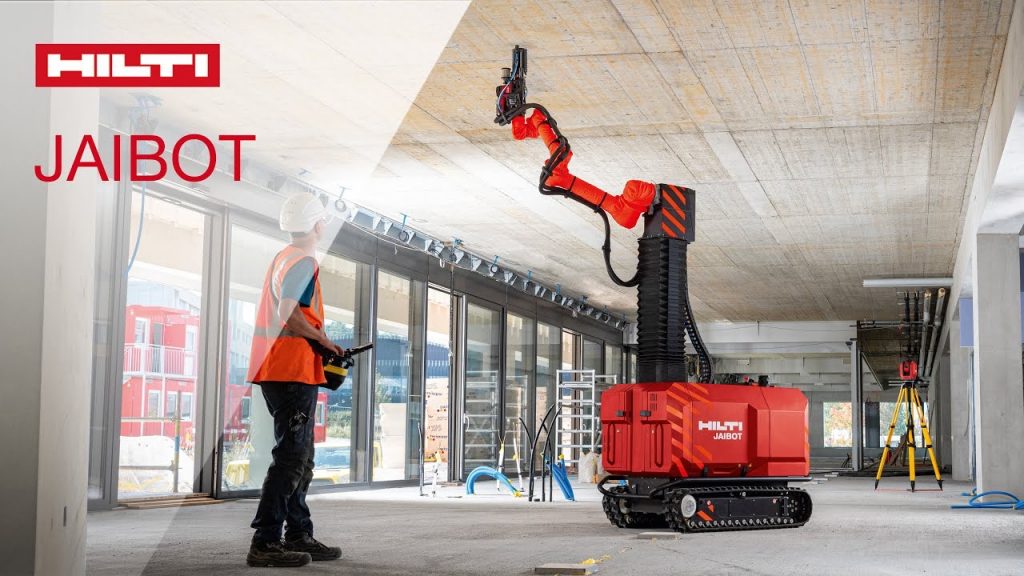 The Hilti Jaibot is a drilling robot with greater speed, accuracy, and safety.
This construction robot takes over installation execution and allows Clear View Building Services, a New York City construction firm, to track project progress and status through data. Using digital plans, it marks and drills holes, relieving our construction workers from the strenuous task of overhead drilling and allowing them to focus on the operation of the construction robot.
See the Hilti Construction Robot JAIBOT in action.
WHY CLEAR VIEW BUILDING SERVICES RECOMMENDS THE JAIBOT FOR CONSTRUCTION PROJECTS
The Jaibot is a semi-automated construction robot designed for mechanical, electrical, plumbing, and interior finishing installation work. With a completely cordless system that can work for up to 8 hours between charges and has a built-in dust removal system. It operates in tight construction environments because of its small size and tracks in-field drilling progress back to the construction project manager that is overseeing the project. This allows for a seamless process from design to construction implementation.
Using a Hilti Construction Robot JAIBOT allows construction firms to:
Perform safer work on the construction job site.
Increases their speed and accuracy while drilling.
Fewer construction and design errors.
Categories: