What are the Benefits of Electrostatic Disinfecting?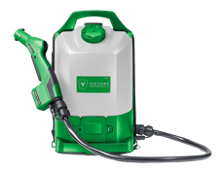 Clear View Building Services has been working with companies to sanitize and disinfect facilities to help prevent the spread of Covid-19. Reducing the risk of exposure to COVID-19 by cleaning and disinfection is an important part of opening public spaces that will require careful planning.
What is Electrostatic Disinfecting?
Electrostatic spray surface cleaning is the process of spraying an electrostatically charged mist onto surfaces and objects. Electrostatic Disinfecting reduces the time it takes to cover and disinfect all surfaces and hard-to-reach places by 50% compared to conventional methods.
CVBS uses advanced technology from Victory Innovations to efficiently clean facilities. Electrostatic sprayers from Victory Innovations create a positive charge that ensures chemical solutions cover the entire surface, including hard to reach areas, so you can get back to business sooner. The cordless electrostatic sprayers cover surfaces more effectively in less time while using less chemical.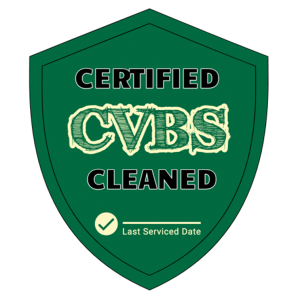 Benefits of Disinfecting:
Helps to contain the spread of bacteria.
Kills germs effectively.
Prevents the growth of harmful viruses.
Excellent solution for germ and contaminant ridden areas.
Is your business in need of disinfecting services? Contact Clear View Building Services for a free estimate on electrostatic disinfecting.