Building Maintenance – What You Need to Know
What is Building Maintenance?
Building maintenance includes a wide variety of tasks depending on the particular business or organization. At Clear View Building Services, we offer the following facility maintenance services:
Carpentry
Painting
HVAC
Electrical
Plumbing
Pressure Washing
General Repair
Concrete/Blacktop
Flooring
Roofing
Glazing
Millwork
Additional services upon request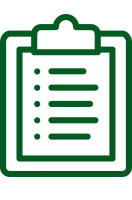 Additional Value-Added Services:
Backflow Inspections & Repair
Door Services & Repairs
Drapery & Blinds
Event Preparation/Rental
Fence Installation & Repair
Board Ups & Window Tinting
Locksmith Services
Power Washing
Septic Tank
Trash Services
Relocation Services
Window Cleaning
Irrigation
Landscaping
Our building maintenance team handles all the systems, repairs, and ongoing tasks to keep a facility running each and every day. We provide reliable 24/7 service for all of your facility repair needs. First thing in the morning or while you are home in the evening, CVBS is prepared to complete your maintenance repairs.
Categories: