CVBS Attends Adventureland's Helping Hands Foundation Event!
On Thursday, July 22nd, Clear View Building Services attended a Helping Hands Foundation Event located at Adventureland Amusement Park in Farmingdale, New York.
CVBS provided hand sanitizing stations for the theme park, encouraging employees and customers to sanitize to decrease the chance of outside germs making their way into the establishment.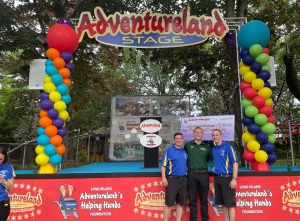 Helping Hands is the non-profit branch of L.I. Adventureland that supports the Long Island community in increasing awareness about local issues, supporting local initiatives, and providing educational resources for community residents.
The foundation recognizes the very special legacy of Vivian & Tony Gentile by awarding scholarships each year. They have awarded over $150,000 to Long Island Students since this program's inception in 2016.